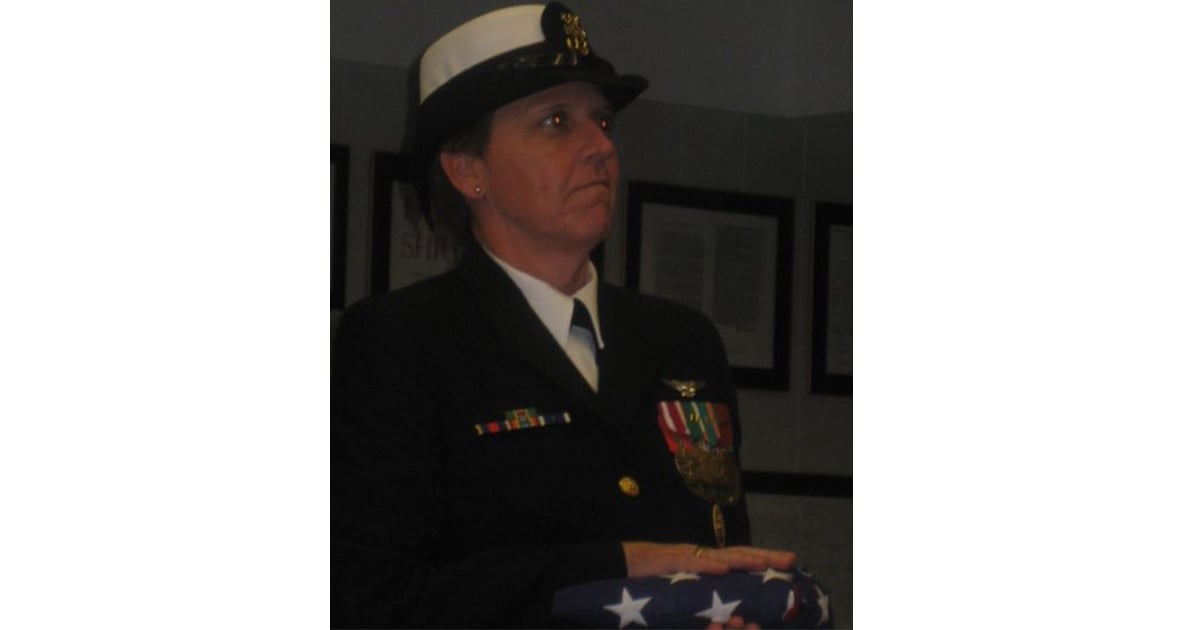 I grew up in Lafayette, Indiana as the youngest of four kids in a single-parent household. Some of my first memories are of being enthralled by aircraft. My mom used to take me to O'Hare International Airport so I could watch all the planes land and take off.
Several members of my family served our country. My father was a Marine and my grandfather and uncles served in the Army in the Vietnam War. My brother enlisted in the Navy so deciding to serve myself was a natural progression.

I didn't go to college right after high school and I was working three to four jobs at any given time. I visited my brother while he was stationed in Hawaii and decided why not join the Navy and see the world.

I served in the Navy for 23 years – 1986 through 2009. During these years, I traveled the world and performed several different duties. I always wanted to get more qualifications and be an asset to my team. This mindset opened the door to going more places because teams were more willing to take a person who was skilled at a number of jobs.

One of the highlights over the years was serving onboard the USS Eisenhower, USS George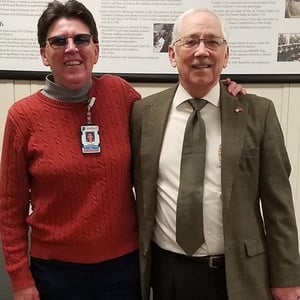 Washington and USS John F. Kennedy as a Flight Deck Coordinator. During this time, I helped launch jets off the aircraft flight deck and ensured they were safe for flight. It took me back to being a little girl who lived for watching airplanes land and take off.

I stopped serving after getting injured during duty. I also decided I needed to be around to care for two immediate family members who were ill. This led me to transition to a program analyst job on the Great Lakes Navy base. Although it was an adjustment working at a desk for eight-hour days, it was a smooth transition.

Eventually, I met up with a friend who used to work at Goodwill. He told me about an open Food Service Assistant Director position. I applied for the job and got it – and then worked my way up to my current role of Director of Staff Operations and Quality. In my current role, I have oversight of all staff operation and administrative processes, process improvement initiatives, training for staff, all supply transactions and facility maintenance.

My time serving this country gave me the skills and leadership I need for my current role with Goodwill. While serving, I was challenged from day one and quickly learned how to improve processes and provide solutions for a variety of situations.

I'm proud to have served this country and to now work for Goodwill. On a personal level, I relate to Goodwill's mission of providing training, employment and opportunity for people with disabilities or disadvantages. When I was younger, I had a bad accident and my mom was told I wouldn't live through the surgery. Then the doctors said I wouldn't walk again. But I went on to have a successful career with the Navy and now with Goodwill. It's important for people to remember that they should never give up – even if people tell you no. Opportunity exists and you can find ways to surpass expectations.

Goodwill thanks Jodi and other veterans for their service. If you served our country and are looking for employment, we have your next mission! To apply, view our current job openings.